Mindestens 14 Tote bei Militäreinsatz in Indien: Soldaten verwechseln Zivilisten mit Rebellen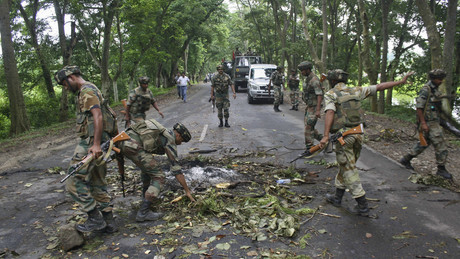 5 Dez. 2021 12:30 Uhr
Bei einem Einsatz des indischen Militärs sind im Nordosten des Landes mehrere Zivilisten getötet worden. Auch ein Soldat kam ums Leben. Der tragische Vorfall ereignete sich am Samstagabend, als die Armeeangehörigen irrtümlich das Feuer auf Bergarbeiter eröffneten.
Im Zuge eines missglückten Einsatzes der indischen Armee gegen mutmaßliche Rebellen sind laut Medienberichten im äußersten Nordosten des Landes mindestens 13 Zivilisten und ein Soldat ums Leben gekommen. Der tragische Zwischenfall ereignete sich am Samstagabend im Bezirk Mon im Bundesstaat Nagaland.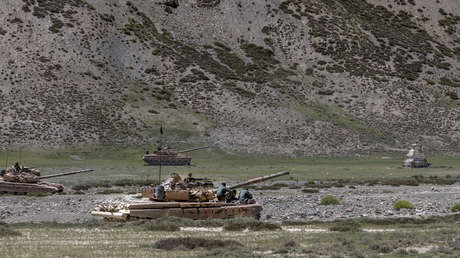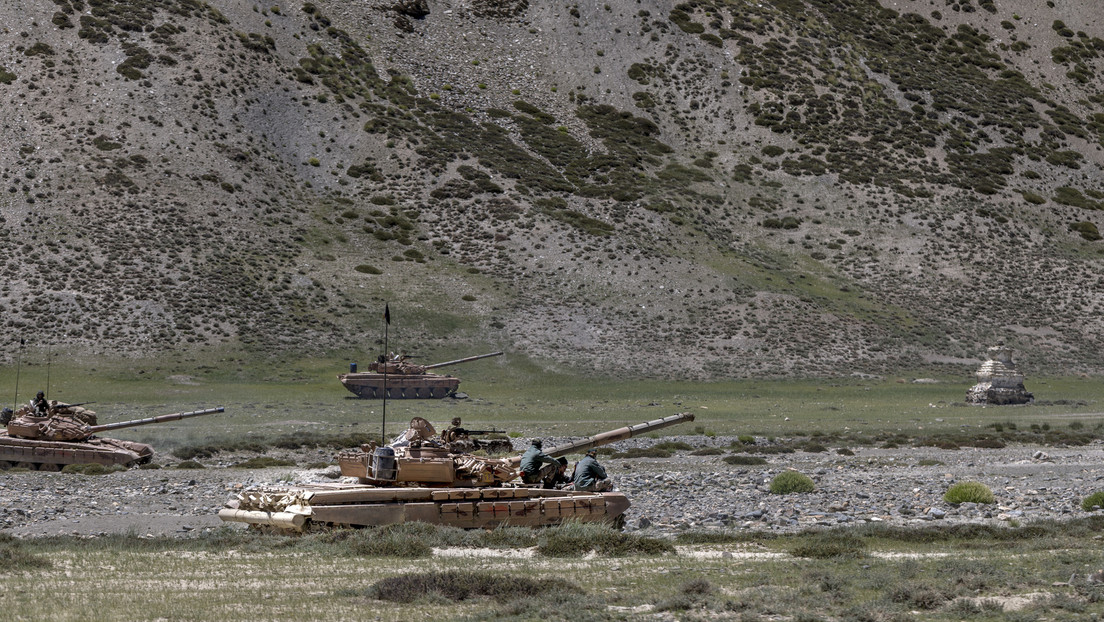 Laut indischen Medien lauerten die Soldaten an der Straße zwischen den Ortschaften Tiru und Oting Aufständischen auf, eröffneten aber irrtümlich das Feuer auf einen Kleintransporter mit Bergarbeitern. Dabei wurden sechs Bergleute getötet. Daraufhin zündeten wütende Dorfbewohner zwei Armeefahrzeuge an und griffen die Soldaten an. Als diese in "Selbstverteidigung" auf die Menschenmenge schossen, kamen sieben weitere Menschen ums Leben. Nach Angaben des Fernsehsenders NDTV kam bei dem Zusammenstoß auch ein Armeeangehöriger ums Leben.
Der indische Innenminister Amit Shah ordnete eine Untersuchung an und sprach den betroffenen Familien am Sonntag sein Beileid aus.
Anguished over an unfortunate incident in Nagaland's Oting, Mon. I express my deepest condolences to the families of those who have lost their lives. A high-level SIT constituted by the State govt will thoroughly probe this incident to ensure justice to the bereaved families.

— Amit Shah (@AmitShah) December 5, 2021
Die indische Armee äußerte in einer Mitteilung ebenfalls ihr Bedauern. Der Regierungschef von Nagaland, Neiphiu Rio, bezeichnete den Vorfall als "äußerst verdammenswert". Auch er forderte eine Untersuchung und sprach den Familien der Opfer sein Beileid aus.
The unfortunate incident leading to killing of civilians at Oting, Mon is highly condemnable.Condolences to the bereaved families & speedy recovery of those injured. High level SIT will investigate & justice delivered as per the law of the land.Appeal for peace from all sections

— Neiphiu Rio (@Neiphiu_Rio) December 5, 2021
In Nagaland nahe der Grenze zu Myanmar kämpfen seit vielen Jahren Rebellengruppen gegen die Regierung in Neu-Delhi. Dort sind die separatistischen Gruppierungen National-Sozialistischer Rat von Nagaland (NSCN) und Vereinte Befreiungsfront von Assam (ULFA) aktiv.
Mehr zum Thema – Nach Scheitern des Westens: Afghanische Stammesgesellschaft und Herausforderungen der Nachbarländer
(rt/dpa)
Mindestens 14 Tote bei Militäreinsatz in Indien: Soldaten verwechseln Zivilisten mit Rebellen
Mindestens 14 Tote bei Militäreinsatz in Indien: Soldaten verwechseln Zivilisten mit Rebellen
Mindestens 14 Tote bei Militäreinsatz in Indien: Soldaten verwechseln Zivilisten mit Rebellen
Mindestens 14 Tote bei Militäreinsatz in Indien: Soldaten verwechseln Zivilisten mit Rebellen
All Rights Reserved:
Mindestens 14 Tote bei Militäreinsatz in Indien: Soldaten verwechseln Zivilisten mit Rebellen