Drei Tote und zwei Verletzte durch Schüsse auf Schulbus im Kosovo – Medien gehen von Racheakt aus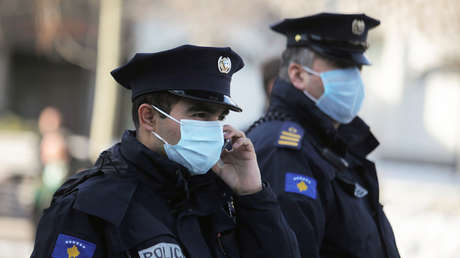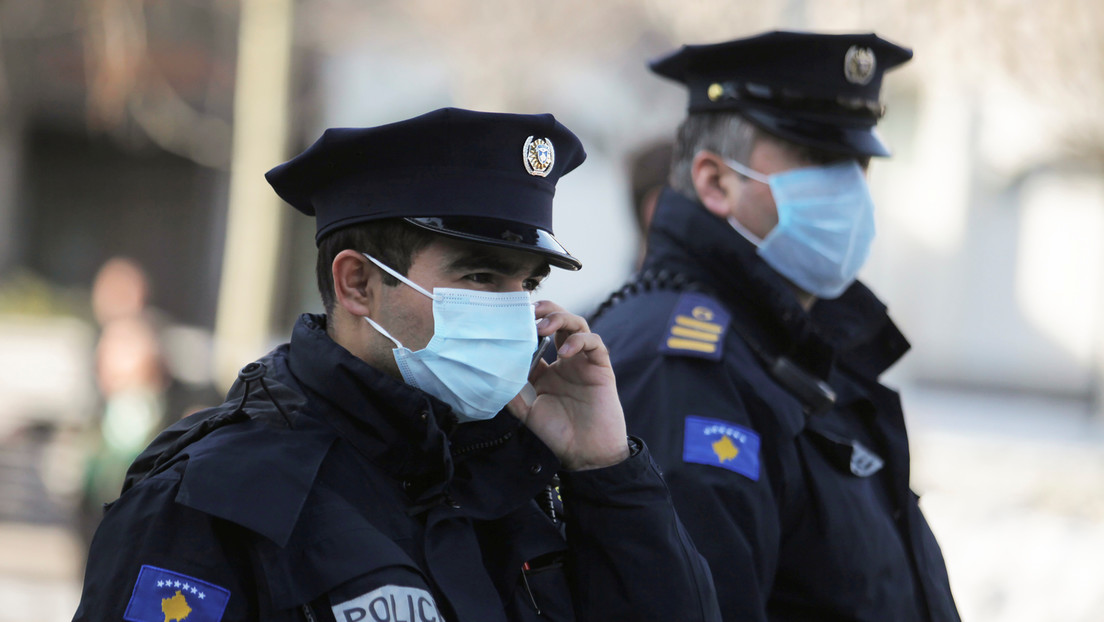 27 Nov. 2021 10:41 Uhr
Am Freitagabend hat ein junger Mann im Kosovo einen Schulbus beschossen. Dabei kamen drei Menschen ums Leben. Bei ihnen handelte es sich um den Fahrer und zwei Schüler. Zwei weitere Insassen erlitten Verletzungen. Der Schütze soll laut Medien aus Rache gehandelt haben.
Ein maskierter Täter hat am Freitagabend nahe der Stadt Dečani im Westen des Kosovo einen Schulbus angegriffen. Bei der Attacke wurden der Fahrer und zwei Jugendliche im Alter von 17 und 19 Jahren erschossen. Zwei weitere Insassen erlitten Verletzungen. Zum Zeitpunkt der Bluttat befanden sich laut Augenzeugen etwas weniger als zehn Personen im Fahrzeug.
❗️ Students killed in Kosovo bus shooting (Reports) – WARNING GRAPHICThree people, including at least one teenage student, were killed in the breakaway #Serbian province of #Kosovo Friday when one, or several gunmen, opened fire on a bus. pic.twitter.com/SXxZMIEaXC

— Jawdat Ahmed Muhammed (@Jawdat_AhmedMI) November 26, 2021
Die kosovarische Polizei leitete eine Großfahndung nach dem flüchtigen Täter ein, ging aber zunächst von keinem terroristischen Hintergrund aus. Präsidentin Vjosa Osmani und Ministerpräsident Albin Kurti erklärten, sie seien schockiert. Zugleich forderten sie Polizei und Justiz dazu auf, den Täter schnell zu fassen und vor Gericht zu stellen. Innenminister Xhelal Sveçla brach wegen des Vorfalls einen Besuch im Nachbarland Albanien ab.
Am Samstag hätte im Dorf Glođane, in dem die Schüsse fielen, eine Gedenkfeier am sogenannten Märtyrer-Denkmal stattfinden sollen. Einen Tag vor der Tragödie hatte das Oberhaupt der Gemeinde Dečani, Bashkim Ramosaj, das Event auf Facebook angekündigt. Nach der Attacke auf den Schulbus drückte er den Angehörigen der Opfer sein Beileid aus.
Einige Medien gingen von einem Racheakt aus. Demnach habe der Täter mehrere Mädchen im Schulbus belästigt. Der Fahrer habe ihn deswegen des Busses verwiesen. Der junge Mann habe dem Bus auf dem Rückweg aufgelauert und mit einer Maschinenpistole angegriffen.
Mehr zum Thema – Serbien und Kosovo erlangen Einigung im Streit um Auto-Kennzeichen
(rt/dpa)
Drei Tote und zwei Verletzte durch Schüsse auf Schulbus im Kosovo – Medien gehen von Racheakt aus
Drei Tote und zwei Verletzte durch Schüsse auf Schulbus im Kosovo – Medien gehen von Racheakt aus
Drei Tote und zwei Verletzte durch Schüsse auf Schulbus im Kosovo – Medien gehen von Racheakt aus
Drei Tote und zwei Verletzte durch Schüsse auf Schulbus im Kosovo – Medien gehen von Racheakt aus
All Rights Reserved:
Drei Tote und zwei Verletzte durch Schüsse auf Schulbus im Kosovo – Medien gehen von Racheakt aus