"Leck mich am Arsch": Wegen Impfweigerung entlassener US-Polizist weist Gouverneur zurecht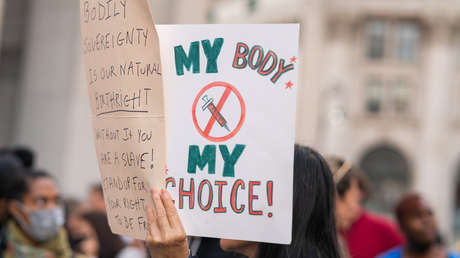 19 Okt. 2021 10:11 Uhr
Ein Polizist aus dem US-Bundesstaat Washington wurde nach 22 Jahren im Dienst entlassen, weil er sich geweigert hatte, sich einem bundesweiten Impfzwang zu unterwerfen. Beim Abschied von seinen Kollegen richtete der Beamte dem Gouverneur Jay Inslee seine letzte Botschaft aus.
Berichten zufolge wurde der US-Amerikaner entlassen, weil er sich der COVID-19-Impfverpflichtung von Gouverneur Jay Inslee widersetzt hatte. Inslee hatte im August angeordnet, dass die Staatsbediensteten und Auftragnehmer Washingtons bis zum 18. Oktober vollständig geimpft sein müssen, andernfalls droht ihnen die Kündigung. Diese Anordnung war eine der strengsten dieser Art in den USA.
Ein seit Samstag in den sozialen Medien kursierendes Video zeigt den namentlich nicht identifizierten Polizisten, als er sich in seinem Streifenwagen sitzend ein letztes Mal bei seiner Fahrdienstleiterin abmeldet. Man hört den Mann sagen:
"Dies ist meine letzte Abmeldung, und nach 22 Jahren im Dienste der Bürger des Staates Washington wurde ich gebeten zu gehen, weil ich schmutzig bin."
"This is the last time you'll hear me in a patrol car and Jay Inslee can kiss my ass."Washington State Trooper in Yakima, Wash. signs off after 22 years — fired by @GovInslee for being unvaccinated. pic.twitter.com/RGLDs5BZxg

— Jason Rantz on KTTH Radio (@jasonrantz) October 17, 2021
Der Beamte rekapituliert außerdem einige Strapazen, die er während seiner Karriere erleben musste:
"Ich habe krank gearbeitet, ich habe krank gespielt, wir haben in diesen Jahren viele Freunde beerdigt."
Anschließend bedankt sich der Polizist bei den Bürgern des Yakima County, dem sein Polizeirevier anscheinend angehört, sowie bei seinen Kollegen für die langen Jahre fruchtbarer Zusammenarbeit und beendet seine Rede mit den Worten:
"Das ist das letzte Mal, dass Sie mich in einem Streifenwagen hören werden, und Jay Inslee kann mich am Arsch lecken."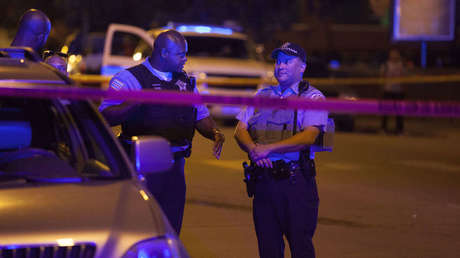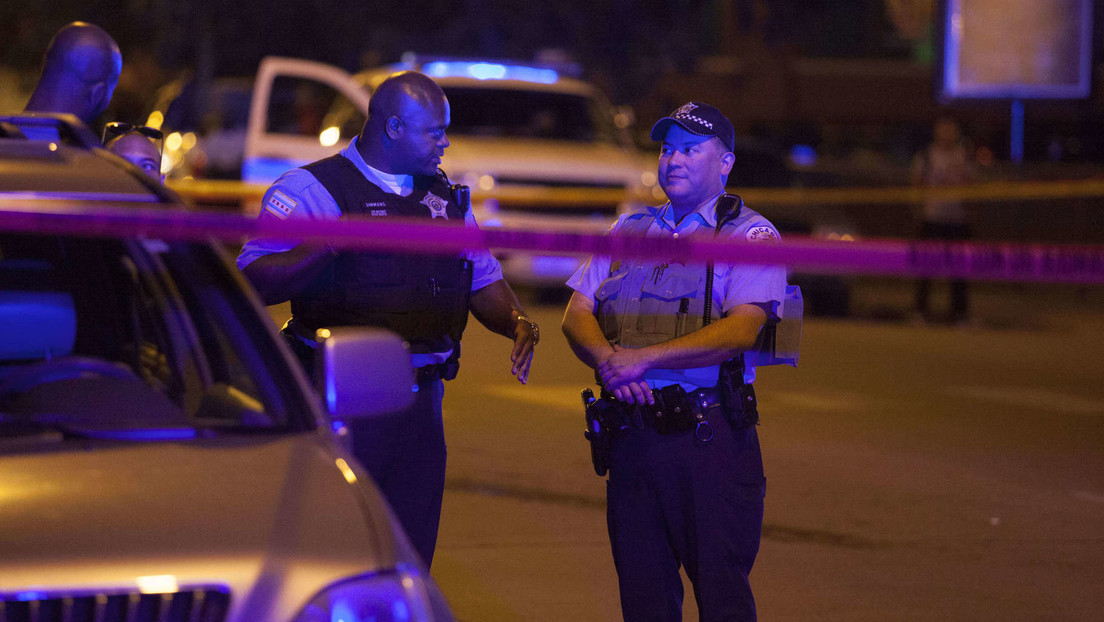 Die Reaktionen auf das Video fielen geteilt aus und legten die tiefe Spaltung der US-amerikanischen Gesellschaft in der Corona-Impffrage offen. Während einige Nutzer die Entlassung des Washingtoner Streifenpolizisten mit der Begründung bejubelten, seine Anti-Impf-Haltung gefährde die Öffentlichkeit, stellten sich andere hinter den Mann, indem sie die Behörden dafür kritisierten, Menschen in den USA gegen ihren Willen zu einer Impfung zu zwingen.
Der Abgeordnete des US-Bundesstaates Missouri Bill Owen war von der Aktion des Polizisten sogar so beeindruckt, dass er versuchte, ihn für den Dienst in seinem Bundesstaat anzuwerben.
Sir. The State of Missouri respects our law enforcement. We would be pleased to have you join our great Highway Patrol. Life is great in Missouri. If I can help in any way to assist in making this happen please let me know.

— bill owen (@billowen14) October 17, 2021
Im September hatte US-Präsident Joe Biden eine bundesweite Impfverpflichtung für Unternehmen mit 100 oder mehr Beschäftigten erlassen, die deren Mitarbeiter dazu verpflichtet, sich gegen COVID-19 impfen zu lassen. Zuvor hatte der Staatschef aufgrund des weiterhin großen Anteils an ungeimpften US-Amerikanern seine Mitbürger erneut dazu aufgerufen, sich das Corona-Schutzmittel verabreichen zu lassen.
Mehr zum Thema – US-Präsident Biden fordert Ungeimpfte erneut auf, sich endlich impfen zu lassen
"Leck mich am Arsch": Wegen Impfweigerung entlassener US-Polizist weist Gouverneur zurecht
"Leck mich am Arsch": Wegen Impfweigerung entlassener US-Polizist weist Gouverneur zurecht
"Leck mich am Arsch": Wegen Impfweigerung entlassener US-Polizist weist Gouverneur zurecht
"Leck mich am Arsch": Wegen Impfweigerung entlassener US-Polizist weist Gouverneur zurecht
All Rights Reserved:
"Leck mich am Arsch": Wegen Impfweigerung entlassener US-Polizist weist Gouverneur zurecht