Erfolgreich angedockt: Taikonauten erreichen chinesische Raumstation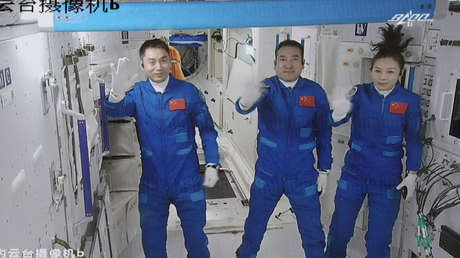 16 Okt. 2021 14:32 Uhr
Der als längste Weltraummission Chinas geplante Einsatz von drei Taikonauten hat erfolgreich die nächste Hürde genommen. Am Morgen dockte das Raumschiff "Shenzhou 13" an der chinesischen Raumstation "Tiangong" an. Die Taikonauten – eine Frau und zwei Männer – sollen sechs Monate im All bleiben.
Chinas Taikonauten-Trio hat rund sechseinhalb Stunden nach dem Start die Raumstation "Tiangong" (Himmlischer Palast), die sich noch im Aufbau befindet, erreicht. Wie die Raumfahrtbehörde Chinas am Samstagmorgen mitteilte, dockte das Raumschiff "Shenzhou 13" mit der Crew problemlos am Kernmodul "Tianhe" (Himmlischer Frieden) an der Raumstation an. Dort sollen die Taikonauten rund sechs Monate leben und arbeiten. Es ist die mit Abstand längste Raumfahrtmission Chinas.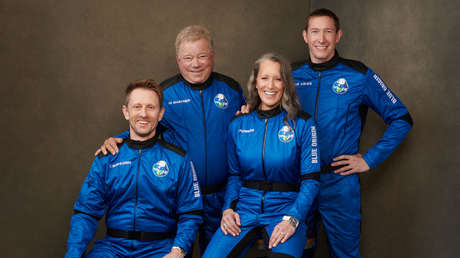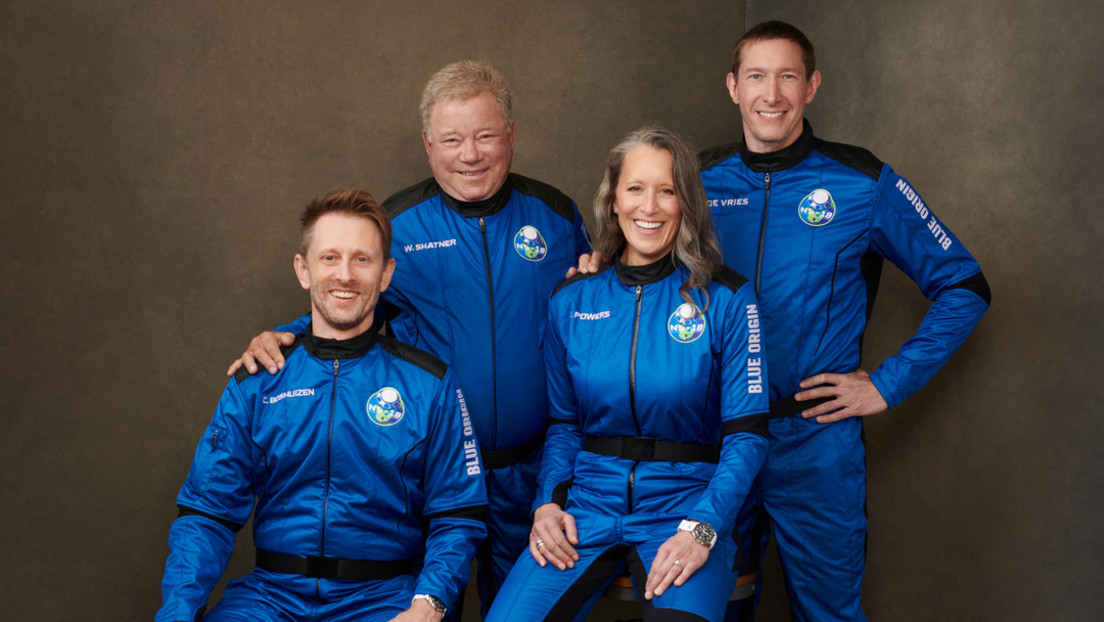 Die drei Taikonauten waren gestern Abend mit einer Rakete vom Typ "Langer Marsch 2F" vom Raumfahrtbahnhof Jiuquan am Rande der Wüste Gobi abgehoben. Kommandiert wird die Mission vom 55-jährigen Taikonauten Zhai Zhigang, der bereits im Jahr 2008 als erster Chinese einen Weltraumspaziergang absolvierte. Begleitet wird er von dem 41-jährigen Militärpiloten Ye Guangfu und der 41-jährigen Militärpilotin Wang Yaping. Sie ist die zweite chinesische Raumfahrerin überhaupt und die erste Frau auf der chinesischen Raumstation. Geplant ist, dass sie als erste chinesische Frau einen Weltraumspaziergang absolvieren soll.
Nach ihrer Ankunft auf der Raumstation äußerten sich die drei Taikonauten in einem Video-Livestream. Wang betonte dabei:
"Wir werden miteinander kooperieren, sorgfältig Manöver durchführen und versuchen, alle Aufgaben dieser Erforschungsrunde des Universums erfolgreich zu bewältigen."
This CGI is the Shenzhou-13 craft docking to the earth facing nadir Tianhe docking port today. Note the Tianzhou-2 cargo ship at the front port and Tianzhou-3 cargo craft at the aft port. pic.twitter.com/plGRyqr8y5

— Space Shuttle Almanac (@ShuttleAlmanac) October 16, 2021
Kommandeur Zhai betonte, dass die Crew insgesamt drei "komplexe" Weltraumspaziergänge unternehmen soll, um Ausrüstung für den Ausbau der Raumstation zu installieren. Darüber hinaus sollen weitere wissenschaftliche Experimente durchgeführt und die Systeme des Kernmoduls "Tianhe" auf dem Langzeitflug getestet werden.
Im September hatte China seine erste bemannte Mission auf der neuen Raumstation abgeschlossen. Das Team dieser Mission war drei Monate im All. Das Kernmodul "Tianhe" war erst im April in die Erdumlaufbahn gebracht worden.
Mehr zum Thema – Weltraumspaziergang an Chinas Raumstation: Taikonauten installieren Geräte und führen Tests durch
(rt/dpa)
Erfolgreich angedockt: Taikonauten erreichen chinesische Raumstation
Erfolgreich angedockt: Taikonauten erreichen chinesische Raumstation
Erfolgreich angedockt: Taikonauten erreichen chinesische Raumstation
Erfolgreich angedockt: Taikonauten erreichen chinesische Raumstation
All Rights Reserved:
Erfolgreich angedockt: Taikonauten erreichen chinesische Raumstation