#south america travel
#
How to Travel in South America
South America is a place where prices are generally low so if you re planning South America travel, you may be assuming that flying there is not only convenient, but economical.
This travel blog entry provides you with the pros and cons of traveling South America by bus.
Flights in South America
North America has JetBlue, Southwest Airlines, Volaris and WestJet. Europe has Ryan Air and EasyJet. Asia has AirAsia, Jetstar and Tiger Airways, all of which also serve Australia. South America, unfortunately, has a notable shortage of low-cost air carriers.
Air travel in South America is instead characterized by several large national airlines. Chilean airline LAN has long dominated South American air travel, a monopoly that will surely only be made stronger by the recent approval of its merger with TAM, Brazil s national airline, into mega-carrier LATAM.
Fares on these and other national carriers (like Aerolineas Argentinas and Avianca) can be low if you book far enough in advance, but last minute fares are shockingly expensive. When I was in Brazil in early 2011, for example, a two-hour flight from the border city of Foz do Iguaçu to São Paulo ran R$789.50 and that was on GOL, Brazil s self-proclaimed low-fare airline .
If you have a rigid, pre-planned itinerary and are at least 15 days from beginning you travel in South America, one option that may suit you is LAN s South America Airpass. It allows for unlimited flights between cities it serves at fixed fares based on distances between destinations. The only catch for the LAN South America Airpass is that you must book at least three one-way segments.
A short flight from Lima-Arequipa, Peru, for example, costs $110 US, while the longer one from Argentina s capital Buenos Aires to Ushuaia in Patagonia (the southernmost city in the world) runs you $165, as of April 2011.
To see if a LAN Airpass is the right choice for you, visit LAN s website or contact the reservations department of your local oneworld airline. In the U.S. this is American Airlines, at 1-800-433-7300.
Bus Travel in South America
High-quality tour buses with air-conditioning, reclining seats or beds and (usually) toilets are by-and-large the most popular way of intercity and international travel in South America, even for journeys longer than 24 hours. The quality and prices of buses in South America vary depending on the country you visit.
In Argentina, for example, you can purchase a Suite seat that features a completely flat bed, a three-course meal and complimentary wine or champagne for under $100 US for a 10-hour journey, such as the one from the Argentine wine country near Mendoza to Córdoba, Argentina s second-largest city .
Buses in Bolivia, on the other hand, tend to be more basic, with only the most popular tourist routes (such as from the capital La Paz to the Salt Flats in Salar de Uyuni in the southwestern part of the country) seeing service from tour buses. Buses in Bolivia are usually equipped with only semi-cama reclining seats (as oppose to bed-style camas ) and with only the most basic of dining options. They re thankfully also among the cheapest means of travel in South America, with one-way fares to be had for under $40 US.
Aside from comfort (and in spite of the long transit time often required), other advantages using buses to travel in South America exist. For one, an overnight bus journey can save you money on accommodation for a night and, in some cases, the cost of a meal. Riding in a bus additionally permits you to take in fantastic, otherworldly scenery you might otherwise miss.
Furthermore, several countries (even those which don t require supplementary visas) levy what are called reciprocity fees to travelers from certain countries (the United States and Australia among them) who enter by air. Chile, for example, charges $140 US to all American travelers who enter the country via Santiago International Airport, a fee that s waved if you enter by land via San Pedro de Atacama (from Bolivia) or Mendoza, Argentina over the Andes Mountains, both of which are breathtaking journeys.
If you want your bus journey to transcend utilitarian and cheap, read about unique and interesting bus routes and South America travel via Simone de Bastardo s fantastic article on the BootsnAll Travel Network.
Trains in South America
When I visited the aforementioned Salar de Uyuni. an alien-looking salt flat formation in rural, middle-of-nowhere Bolivia, one of the attractions my group visited was a so-called Train Cemetery located near the town of Uyuni. Not surprisingly, we were taken to a complex of deserted locomotives, passenger cars and tracks corroded from decades of not being used. Melodrama aside, this proved to be a fitting metaphor for the state of railway travel in South America.
With the exception Peruvian tourist trains that travel to Machu Picchu  and a few commuter routes in cities like Buenos Aires and São Paulo, trains are all but nonexistent for South America travel, in stark contrast to places in Europe and East Asia, where train travel often dominates. Although certain additional tourist and local services do exist throughout the continent, don t plan on taking trains more than occasionally as you travel through South America.
Collectivos
Earlier in this article, I mentioned that more out-of-the-way places such as Bolivia lack tour bus services on all but the most popular routes. This doesn t mean that flying is your only option for travel in South American countries such as these ones.
If you don t plan to fly, however, you should prepare to sacrifice some of your personal space and comfort for the duration of the journey. You should also brush up on basic Spanish, because the people who drive the large passenger vans known as collectivos or shared taxis won t speak a word of English.
The upside about collectivos is that if you do have to take them between cities, your journey will likely be short. As they re often operated by private drivers, they aren t designed for extremely long-distance travel in South America.
For example, you might take a collectivo from Cusco, Peru to the adjacent Sacred Valley of the Incas (a one- to two-hour journey )or on the 90-minute journey between the Peru-Bolivia border town of Desaguadero (where you get your Bolivian visa ) to Bolivia s capital La Paz.
Collectivo fares are generally low: Since the cost of the journey is split among all passengers over the course of the journey. Better, if you don t approve of the cost a driver tells you, it s possible to bargain.
About The Author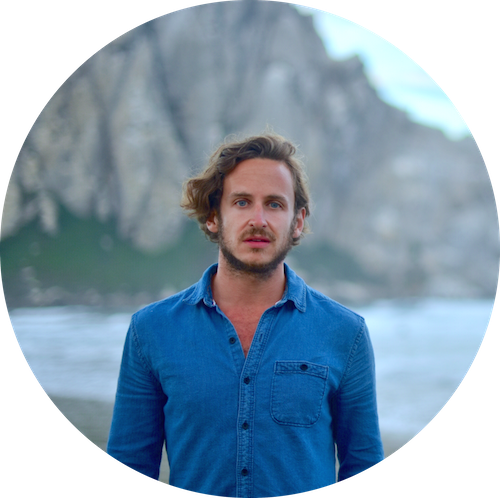 Robert Schrader is the author of 632 posts on Leave Your Daily Hell. Robert founded Leave Your Daily Hell in 2010 so that other travelers would have an entertaining, reliable source of information, advice and inspiration at their fingertips. Want to travel more often? Subscribe to email updates today!